A few kind words from our customers..
---
.......I've been thinking about the things that I'm grateful for and my saddle is at the top of that list. It fits my mare and me so well, the basket stamping is beautiful and the silver concho is so special. I'm so proud of the saddle and I know that I ride better thanks to the perfect ground seat you created. I've spent a lot of time riding this year including helping my friends with their week-long fall gather and never once been sore afterwards.

Carolyn H– Alberta, Canada
---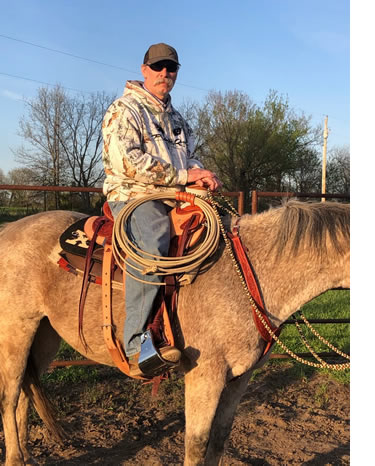 From the first ride I don't think I've been out of it. I can't tell you how great it is to ride in such a saddle. It's now looking less pristine, just the way it will more so over the next 12 months I suppose. What I love about riding in it, which I mentioned to Christine may happen, is that it makes me sit more correct....
I'm delighted with the feel, look and perfection of this saddle you've made for me, John. You are a master and I'm telling the world.
How lucky am I to have found you..........

The beautiful saddle is now in Australia with me and a favourite possession......I have a big Friesan/Vanner cross here, and the saddle sits and looks awesome on him.

Danita P. Alberta, Canada
---
Hi Christine and John,

Nick's saddle just arrived and it is absolutely beautiful! From the porch he pulled it out of the box and hauled it inside.i was outside gathering the paperwork, back cinch and the rest of what was on the box and could hear him inside just hooping and hollering. He absolutely loves it... No surprise to me but yall nailed it! Tonight I'll get a good picture after it's all adjusted and he's mounted up.
Thank you so much for everything!

Bridget M (Nick pictured)- Missouri, USA
---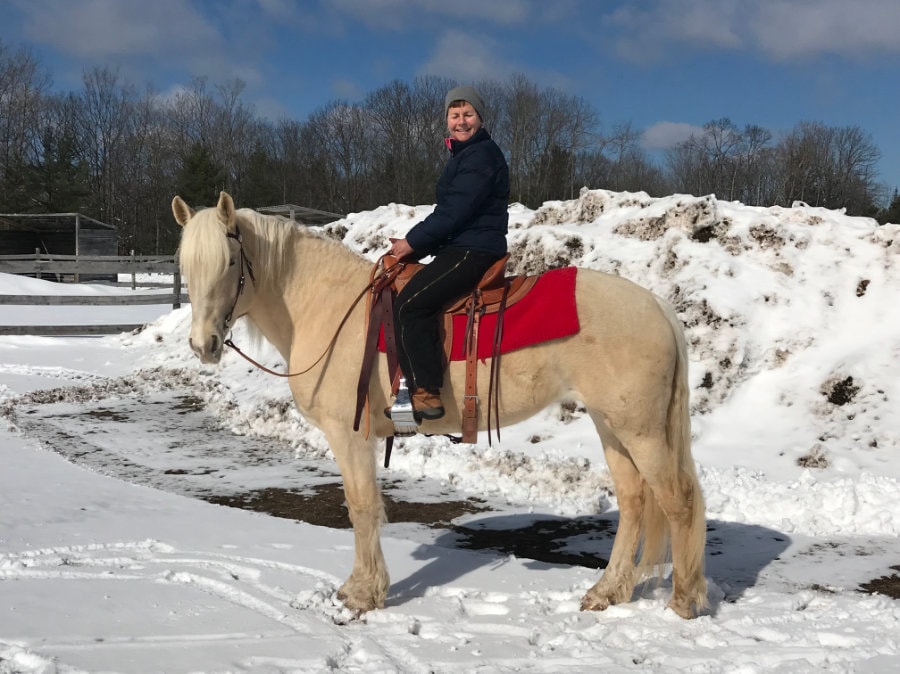 Hi
Christine - Yes my saddle arrived in perfect shape. What wonderful craftsmanship! Truly it is a beautiful work of art.
I hope you have photos to post on your website.

I will be excited to see it on Peanut tomorrow. Thank you for your guidance through the purchase/design process
– Julie S. Michigan, USA
---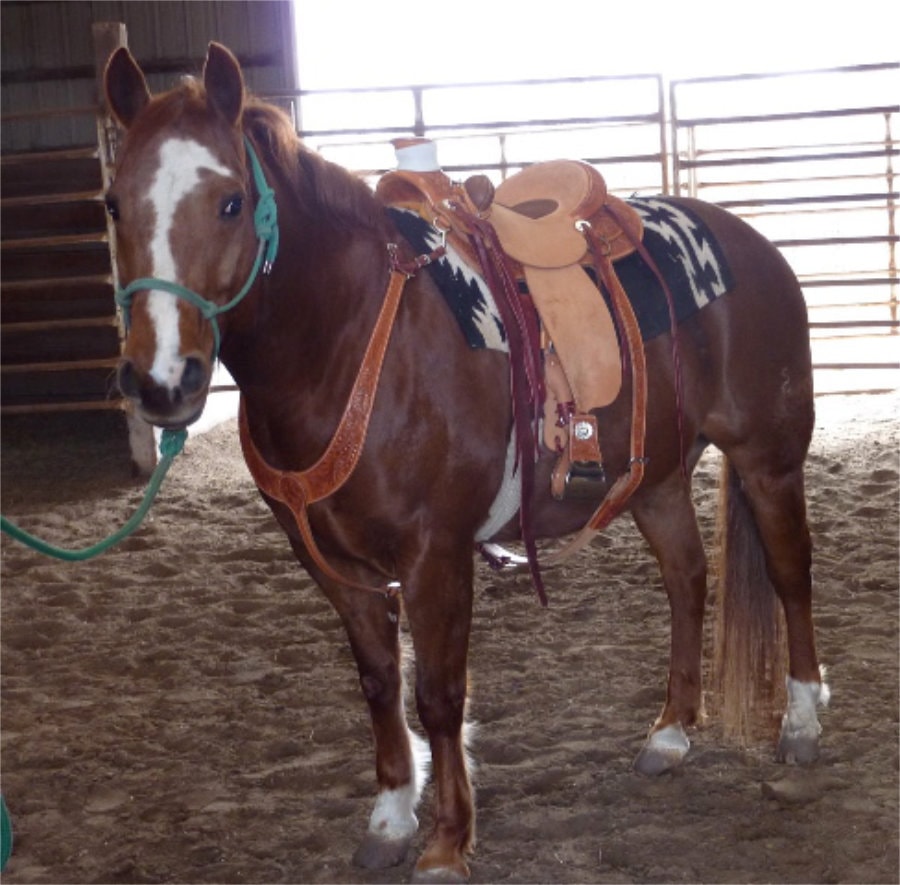 Christine and John,
I rode today for the first time in at least 4 months, and I rode in my new saddle. Oh my goodness -- it was wonderful. I made absolutely no adjustments to anything. It was sooooo comfortable, and very easy to ride. It wasn't too wide, and I think Turtle liked it ....Anyway, I can't thank you enough and I can't figure out how you do it - you have never seen me, or Turtle, and everything is perfect!!!

Thanks again, Stephanie O. Nebraska, USA
---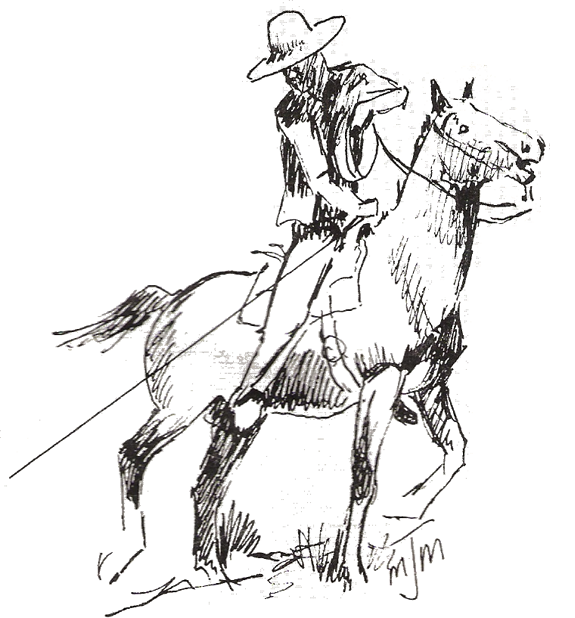 "We've each owned and ridden a Visser saddle for some time now. I don't believe there are very many saddle makers building their own custom handmade trees to fit your horse. The materials, craftsmanship and service are second to none……….John and Christine are a pleasure to deal with and some of the nicest folks you'll meet…….."
David and Tammara C. Alberta, Canada
"I am riding a Visser Wade saddle since August 2006, I have put it on several different horses and a few mules in West Texas, will change it for nothing"
Arnaldo G. Texas, USA
"……I first met John at a trade show……decided to take the plunge and order a saddle……….after many consultations, measurements and discussions to find out exactly what I wanted, the work was begun – and finally it came….I was not disappointed – it was a work of art, built exactly to my specifications….it will be a family heirloom for sure…..John was very professional to work with and everything was done on time.."
Missy P. Alberta, Canada
"….I've rode a Visser Saddle for 7 years and have rode a lot of different horses, it has always fit them good, even my colts….John is a tougher critic on himself than any customer could be…"
Shawn S. Alberta, Canada
"…I am very pleased with my Visser Wade saddle. I use it for pasture treating cattle and ranch roping events. It is extremely well built and I have had no problems with it…."
Byron T. Alberta, Canada
"…..I've been punching cows for a long time and riding your saddles have kept my horses and myself happy and helped me do a better job for over 20 years…..they've sure been on a lot of horses …riding a rig that beautiful sure don't hurt any either….."
Miles K. British Columbia, Canada
"….thanks for that wonderful saddle!! It's really something……"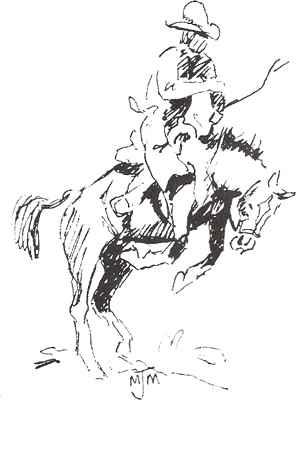 Possum N. British Columbia, Canada
"….the saddle arrived…it is even better than we had hoped for….it fits both our 'rides' exceptionally well, comfortable for both horse and rider. Thanks for your awesome work and all the pictures during the saddlemaking process……."
M & K W. Missouri, USA
"…..I wanted to thank you again for my wonderful saddle. I went for a long ride with 9 hours of serious riding and my tush never complained once! I can not say that for any of my fellow riders, I was hearing complaints after only a few hours…..I appreciate my saddle every time I sit in it. Thank you, thank you…."
Sue K. Washington, USA
"……my saddle is extremely comfortable to ride in, even during a 100 km ride over five days. When your saddle attracts the attention of strangers at horse events, this confirms that not only you think it is a work of art, but everyone else thinks so too!.......my husband also has a Visser saddle, I asked if I could have mine made narrower. He [John] put me in what he calls a ladies seat. Perfect! John makes his own trees so he has complete control of the whole process from start to finish……..a saddle from John A. Visser Saddlery is not only beautiful. It fits the horse, fits the rider, and is made from top quality material with uncompromising craftsmanship. What more could you want?......"
Carol S. Alberta, Canada
About the Mac MacKenzie line drawings used on our site: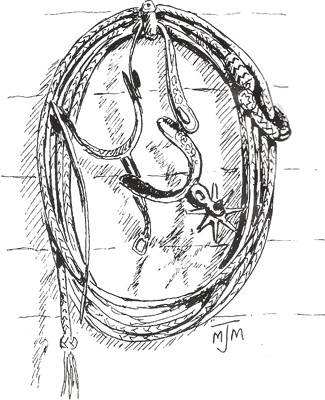 As a teenager, John had the opportunity to spend his summers riding in the Canadian Rockies for Malcolm "Mac" MacKenzie, Partner in Warner MacKenzie Outfitters. John was Mac's wrangler on 6 day back country trips riding at the end of the line picking up fallen gloves and lens caps. It was a great place for an aspiring young saddlemaker to learn about fitting horses as they had more than 300 horses and mules at that time.
Mac was also a respected bronze sculptor and artist. During their pack trips Mac was always on the lookout for inspiration for his next sculpture. It was John's job to carry all of Mac's photography gear through the brush as they snuck up on wildlife - on one occasion a sow grizzly with her two cubs which resulted in the bronze titled "Not All Bluff".
Mac was a strong influence on John and a true gentleman, more than just a boss but a man who influenced who John is today and who instilled in him the idea of becoming a true craftsman.
The sketches you see on our website are all done by Mac which came from a catalogue of his bronzes. Mac was kind enough to let us use them while he was alive and his widow, Judy, lets us use them still.

Thank you Mac, Judy and family.